Alicia is passionate about advocating for family law and supporting clients through difficult situations to achieve positive results.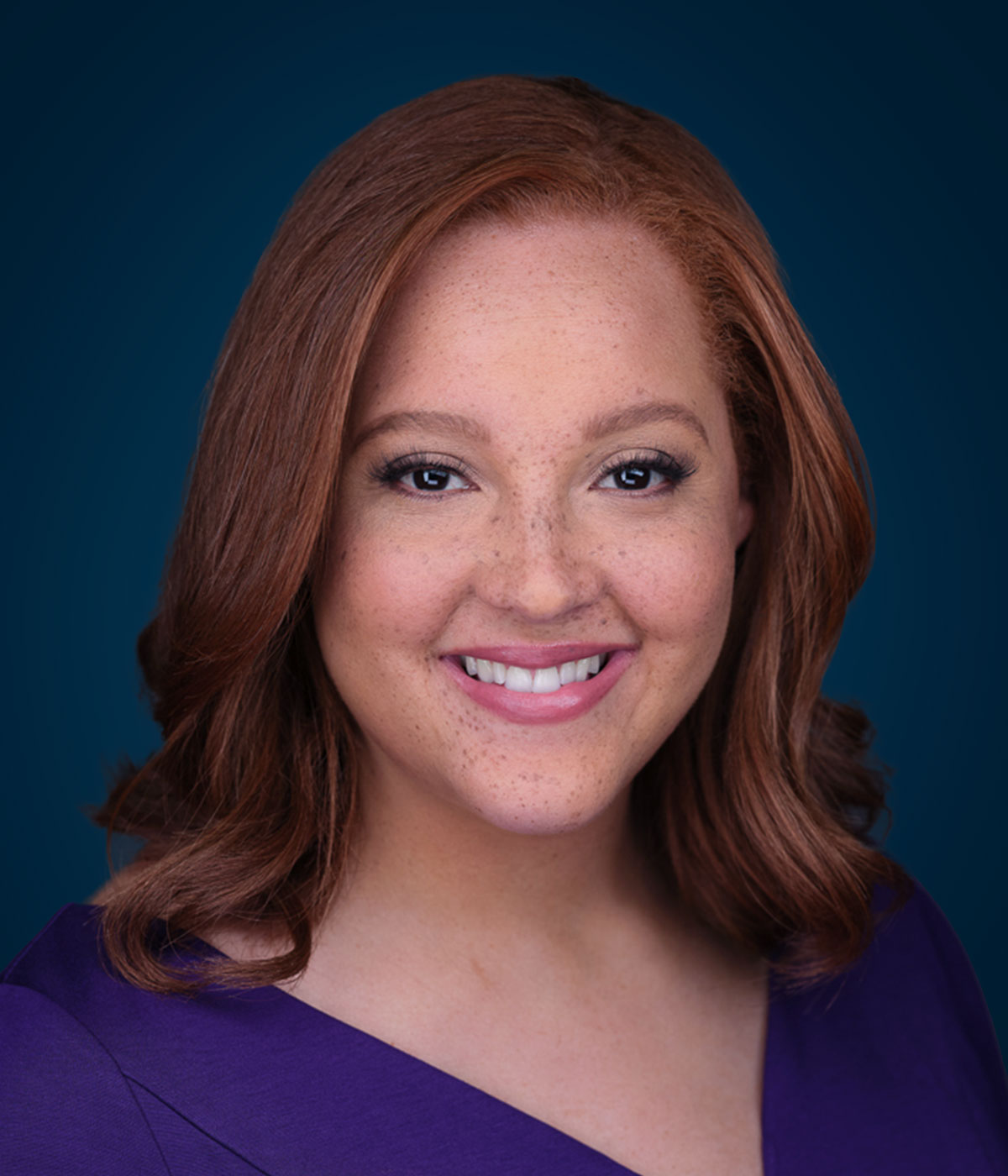 Alicia Palmer
Associate Attorney
Alicia Palmer: A Qualified Family Law
Associate Attorney That Fights For You
Alicia Palmer was born and raised in Sierra Vista, Arizona. She grew up playing softball and, after graduating from high school, attended the University of Arizona where she played collegiate softball. Alicia met her future husband and native Houstonian, Joe, during her junior year of college. While attending undergraduate school, Alicia found that she was interested in the law. After graduating with honors from the University of Arizona with a bachelor's degree in Psychology, Alicia convinced Joe to move across the country with her so she could attend The University of North Carolina at Chapel Hill School of Law.
During law school, Alicia participated in the law school's civil clinic and immigration clinic. It was through her experience working with clients in the legal clinics that she discovered her passion for helping people resolve disputes and overcome difficult experiences in their lives. Alicia graduated from law school with honors in May 2015 and married Joe that same year. Joe, a true Texan at heart, desired to move back to the Houston area. Alicia and Joe made the move back to Texas and settled in Joe's hometown of Spring, Texas. Alicia took the Texas bar exam in July 2015 and was admitted to the Texas Bar in November 2015...
Alicia began her legal career working in immigration, specifically assisting victims of violence obtain legal status in the United States and helping qualified individuals obtain U.S. Citizenship. During her time working for an immigration law firm, Alicia discovered that several of her clients also needed assistance in family law matters. Alicia began taking on family law cases, specifically divorces and custody disputes, to provide support for clients who needed guidance in both areas of law. In 2017, after giving birth to her first child, Alicia determined that her true calling was family law and decided to make a career change and focus her practice exclusively on advocating for family law clients.
Alicia has been an associate attorney at Kelly L. Fritsch, P.C. since February 2019. She has experience handling a wide range of family law matters, including custody suits, divorces, modifications, enforcements, and appeals. When she is not practicing law, Alicia enjoys watching her husband coach high school football games, participating in activities with her son and daughter, spending time with her mom, sister, and extended family, listening to podcasts, and relaxing with friends.
Proudly Providing Legal Services To Families Across Houston, TX
Hear What Our Clients Have to Say
"Kelly is as good as they come. I've worked with other attorneys and she stands out as one that is more than capable, intelligent, trustworthy, easy to work with, and is a fighter. In fact, you will not find someone more genuine as her. If you want to be just another case number that needs to be attended to, keep looking. But if you want someone that truly cares about you and your family; someone that will go the extra mile, go with Kelly Fritsch. You will be in good hands."
"After a bad experience with a prior law firm handling my case, I was lucky to be referred by a colleague to Alicia Palmer at Kelly L. Fritsch, P.C. Alicia was very professional, compassionate, hardworking, understanding and most importantly highly knowledgeable in her field. She always had time for her client (even off the clock), was very patient, and had answers to my questions and solutions to any problems that came up. I felt so confident with her by my side in court. My divorce which lasted over a year with the previous firm was closed in less than three months after Alicia took over. I highly recommend this firm because their goal is to obtain positive outcomes for clients."